Opening times for Refurbishment Volunteering:
Monday to Friday 10am to 6pm SKILLED & EXPERIENCED CONSTRUCTION VOLUNTEERS ONLY
Saturday & Sunday 11am to 5pm EVERYONE WELCOME
We'd love to see you on these volunteer days - no need to bring anything but your energy and enthusiasm!
To keep up to date with volunteering opportunities make sure you sign up to http://www.starandshadow.org.uk/signup
Come get involved 
We recently had to move out of our old rented premises in Stepney Bank, Ouseburn to Warwick Street. We are currently closed to the programming of events and community groups and instead our focus as a collective is currently on our exciting self-build refurbishment project. 
Help build your Cinema
We are refurbishing the new place by as much volunteer labour as possible. Whatever your skill-level we hope you'll come along and help out. See the "Get Involved" section of this website for more details. https://www.starandshadow.org.uk/involved
Star & Shadow Cinema is more than a cinema. It is an alternative social, cultural, arts and community hub run by a collective of volunteers.
It operates a unique system of open programming whereby grass roots community organisations, independent artists and any member of the public can come and promote their own social causes via film, music, discussions and working groups. We provide the space and facilities for this to happen and have done for the last 10 years. See our  "Future" section for what our new building will provide.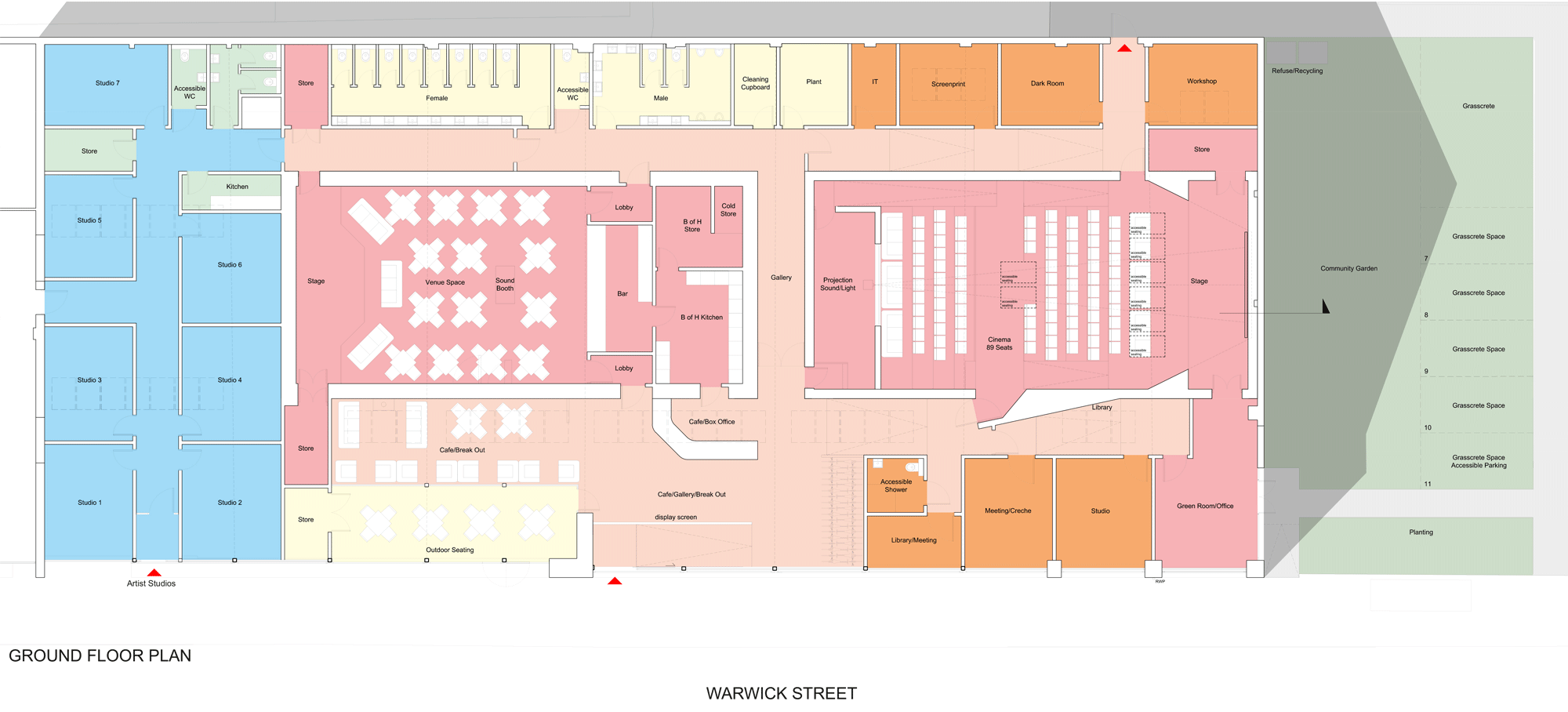 Contact