New Latin American Cinema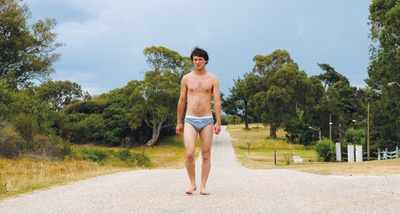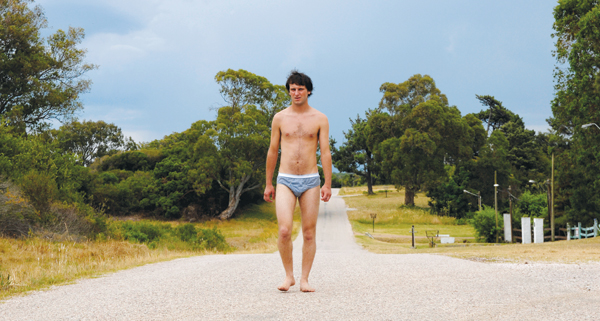 to
From 14 to 28 November, the Star and Shadow Cinema will be showing a selection of 5 incredible and surprising films from Latin America, from 2003 until 2009.
Not very well known and sometimes never shown in the UK before, they have all won great prizes at film festivals around the world, and show a new face of Latin America.
Argentina, Uruguay, Mexico
The films selected are from Argentina, Mexico and Uruguay.
In Uruguay, due to a change in government funding, there has been a massive increase of films made since 2000, and some great directors have emerged from there. We are showing 3 films from that country: Hiroshima (2009 - totally incredible, unique, magic film), The Dog Pound (2006 - slow, following the life of a 25 year old who doesn't do much), and Whisky (2003 - dark comedy about 3 strange characters).
Argentina has a quite young and active film scene, and we're showing the latest film from the most incredibly talented director from that country - The Headless Woman (2008), from Lucrecia Martel. The film got the most incredible reviews at its release, and we're a huge fan of Lucrecia Martel, so we're very excited about showing her latest film.
From Mexico, we are showing an incredibly beautiful film, Alamar (2009), about the lives of 2 fishermen and a little boy, in the middle of the stunning landscape of the blue Mexican sea, the sun, and the noise of the waves.
Why the Star and Shadow Cinema chose these films
Artistically ambitious/new in their form
We'll be totally honest - these films are not necessarily easy-watching/crowd pleasing/uplifting/feel good, etc. They are not depressing or shocking either. They are just a bit confusing, but in what we think that is a good way - artistically ambitious, visually interesting and beautiful, subtle in their plot and character development,  and hard to decipher all at the same time. Really quite new in their form, a bit like art films.
I suppose one way to sum it up is that they are not obvious, that they are hard to categorise, they just feel really different to a lot of what we see at the moment.
Contemplative
All the films selected are slow, contemplative, visually beautiful, dealing with rather lonely characters who have funny/complicated ways of relating to the world. They do not present any inletellectual analysis of behaviours or characters, but are rather like visual illustrations of a particular mood. We found these films refreshing and inspiring, and we were surprised that several films from such a big continent had a similar feel about them, similar characteristics.
Not the usual Latin American Image
We also liked these films because they didn't correspond to what we expected from Latin American films: they are not about drug wars, guns, favelas, or salsa dancing. They talk about every day things and characters, but in an extremely ambitious way. Their subject matter is not necessarily political or thematically important - the way the films are made and the general atmosphere they create are more important.
ROTTERDAM FILM FESTIVAL
We came accross a lot of these films through the (very fabulous) Rotterdam Film Festival (in Feb 2010). We loved them, met some of the directors who turned out to be super nice, and we have been thinking about programming a season of their films ever since.
Not widely distributed
Most of these films have won prestigious awards in film festivals around the world, but they have either never been distributed in the UK before (Hiroshima), or very little (all the others). So we thought that it would be great to programme them at the Star and Shadow Cinema, and to show these films that might never be discovered otherwise.
Films in the New Latin American Cinema: