Japanese Film Festival - Feature film: NN-891102 + 3 Short animation films
| | |
| --- | --- |
| Director: | |
| Certificate: | Unknown |
| Length: | |
| Format: | 16mm |
| Language: | |
| Country: | |
FEATURE FILM TITLE : NN-891102 (dir. Go SHIBATA, 1999, 75 min) 
One of the favourite films of the London audience at the Japanese London Festival. Incredible use of sound, especially recommended to amateurs of experimental music.
THE PLOT
Unforgettable indie classic about a man struggling to overcome the trauma of the A-bomb through sound.
Reiichi, a survivor of Nagasaki, has in his possession an astounding document: the sound of 'Fat Man' detonating on 9 August, 1945 at 11.02am. He becomes obsessed with memories of his life before and after the bombing, and most disturbingly, with recreating this terrifying sound on audio tape - a process that will jeopardize his sanity and his life.
Director Bio
One of the most exciting directors to emerge from the Osaka indie filmmaking scene of the 1990s, Go Shibata was born in 1975 in Yokohama, Kanagawa prefecture.
NN-891102 is his first film, which he made before graduating from Osaka University of Arts. In 2002, he produced the punk live documentary All Crusties Spending Loud Night Noise (2002). His second feature, Late Bloomer (Osoi hito), about a serial killer with cerebral palsy, was completed in 2004, and was shown at more than 15 film festivals, and received Dream Digital Award at Hawaii International Film Festival 2005. Other films include Punch the Blue Sky (Aozora ponchi, 2008) and Doman Seman (Horikawa Nakatachiuri), which played in the Official Selection of the 10th Tokyo FILMeX in 2009.
+ 3 SHORT ANIMATION FILMS
 Psychomedia Party (Animation, Dir. Dotera Asayama, 2 mins)A girl gets a mysterious invitation to a PsychoMediaParty…
A Wolf Loves Pork (Photograph stop-miotion, Dir. Taijin Takeuchi, 4 mins)
A hungry wolf is intent on catching a tasty fat pig! "Photograph stop motion using the 'double-shoot' technique. It's a hybrid dimension ecstasy of two and three dimensions. The music was composed by a friend of mine." "At first I photographed stop motion animation. And I displayed the photographs in my room and photographed it again. Enjoy a connection with the world of the room and the world in the photograph. Thanks for watching."- Takeuchi Taijin 
Pussycat (Animation, Dir. Takeno Nagao, 5mins)
A sexy but naive pussycat walks straight into a predator's trap Director's profile: Takena Nagao was born in 1986 in Kyoto and is an avid fan of horror films. While studying physics at Kyoto University graduate school, he makes clay animation works. In 2008, Crazy Clay Wrestling was nominated for an award on the Japanese TV show NHK Digital Stadium. CHAINSAW MAID, his most famous work, received the Outstanding Performance Award of TBS DigiCon6 in 2008, and was screened at the Annecy International Animation Film Festival in 2009. In 2010, PUSSYCAT was screened at Animafest Zagreb. His works are renowned for humor and art… in addition to violence and gore.
BUY TICKETS
You can buy advance tickets for £4.50 on this link: http://www.wegottickets.com/event/113970
On the night, tickets will be available for £5 (full price) or £3.50 (concessions).
Event programmed with the support of the ZIPANGU FEST: JAPANESE LONDON FILM FESTIVAL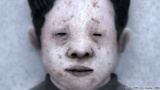 07
7 Apr 2011, 7:30 p.m.
A very rare screening of no less than 13 short animation programmes from the new CALF label, which distributes work from some of the most innovative independent Japanese filmmakers + Jasper Sharp, director of London Japanese Film Festival and specialist of Japanese cinema, will introduce the night!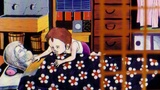 14
14 Apr 2011, 7:30 p.m.
This is a selection of 4 nightmarish short animation films, from underground filmmakers Hiroshi Harada and Naoyuki Niiya. The films sit within a hybridised East-West freakshow tradition, and promise a night you won't soon forget!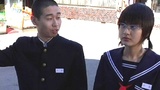 17
17 Apr 2011, 7:30 p.m.
A quirky coming-of-age comedy about first love in junior high school.