Japanese Film Festival - HORROR ANIMATION SHORT FILMS: Ero Guro Anime Night
(1993 to 2008)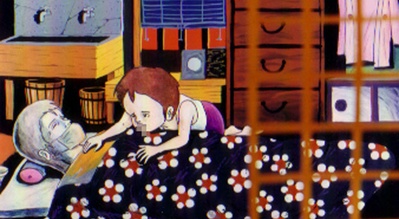 | | |
| --- | --- |
| Director: | Various Filmmakers |
| Certificate: | Unknown |
| Length: | |
| Format: | Other |
| Language: | Japanese w English subtitles |
| Country: | |
Featuring cities being destroyed, serial killers, a journey into the kingdom of the dead, this selection includes the little masterpiece Midori – a legendary film in underground animation circles.
The whole selection features 4 nightmarish short animation films, from underground filmmakers Hiroshi Harada and Naoyuki Niiya. The films sit within a hybridised East-West freakshow tradition, and promise a night you won't soon forget!
ABOUT "ERO GURO" ANIMATION
The term ero guro nansensu ("erotic grotesque nonsense"), often abbreviated to ero guro, first came into use in the 1920s to refer to a strain of pulp literature typified by writers such as Edogawa Rampo (the phonetic approximation of the American gothic mystery writer Edgar Allan Poe), Yumeno Kyusaku, and others associated with the popular magazine Shin Seinen.
As well as detective, horror and mystery fiction heavily influenced by Western traditions and focusing on deviant sexuality, the irrational and the bizarre, the term also encompassed true crime stories and popular pseudo-scientific texts of a sensationalistic nature.
PROGRAMME OF 4 FILMS
Metempsychosis, or "Squid Festival" (Nôryô anime: denkyû ika matsuri, dir. Naoyuki NIIYA, 5 mins, 1993) Synopsis: "Death is the gateway to birth. The deceased crosses the line to join the kingdom of the dead. He sees there the dance of the sperm and the egg. He is drawn towards the sky. This is the path to the afterlife."
Man-Eater Mountain (Hitokui-yama, dir. Naoyuki NIIYA, 28 mins, 2008)Man-Eater Mountain is an experimental film written, produced, and painted by Naoyuki Niiya.
HAND PAINTED IMAGES 
The film advertises itself as a "kamishibai animation", but even Niiya himself admits in the prologue that this is no animation in the truest sense of the word because there no illusion of movement is created by the images. Instead, the story is presented visually in a series of hand-painted images that have been edited on the computer where dissolves, pans, zooms, and so on were added for dramatic effect.
Catherine Munroe, a Japanese cinema specialist says:
"The ink brush paintings are beautifully rendered with meticulous attention to detail. The dreamscape mushrooms and the bird soaring through the sky were moments that really captured my imagination with their beauty. The story belongs to the tradition of ghost stories and horror stories in Japan that seem to be rooted in a fear of female sexuality."
NOT A CHILDREN'S TALE
This is not a children's tale, but a gruesome tale in which Inspector Haido and his police entourage are led by a cruel serial killer, Tashiro, towards the remote mountaintop enshrouded by dark clouds, where he is believed to have disposed of his victims. Here they come face to face with their darkest desires. SOUND
Director Niiya provides the benshi (narration) performance for all the characters, both human and non-human, with fellow experimental animator Tetsuji Kurashige featuring as guest vocalist for the bizarre title song…
The Death Lullaby (Nido to me samenu komoriuta, dir. Hiroshi HARADA, 27 mins, 1985)
An outcast unleashes his revenge…Brow-beaten and ostracised at his elementary school for his prominent buck teeth, Deppa (literally meaning "protruding teeth") finally unleashes his explosive rage against his tormentors in a violent visual and aural symphony of destruction that invokes images of the A-bomb and the student protests of the 1960s.Director's profile: Born in 1962, Hiroshi Harada is a freelance animator. Hisaaki Ezu is an animation director, particularly erotic and grotesque animation.
+ MIDORI: A Surrealistic Materpiece 
Midori: The Girl in the Freak Show (Shojo tsubaki: Chika gento gekiga "Midori", dir Hiroshi HARADA, 52 mins, 1992)
This violent and unsettling epic is legendary in underground animation circles, rarely screened yet impossible to forget for those who've seen it.
When her father disappears after gambling away his family income, the young Midori becomes a flower girl, selling camellias (tsubaki) until one day, she is kidnapped and sold to a travelling circus, forced to perform under the name Tsubaki Midori amongst an entourage of itinerant freaks. Set in the late-1920s, during the early years of the Showa Emperor's reign, its story is based on a fantastical kami shibai paper play from the period later transformed into a cult manga by Suehiro Maruo in the 1980s.
HARD WORKThis grotesque, surrealistic masterpiece is the product of five years' worth of painstaking work by the director Hiroshi Harada. Unable to find funding for his controversial pet project, Harada poured his life savings into the production of this film, animating every single frame (over 5000 sheets) by hand – and by himself. RARE SCREENING
The film was for many years very rare to see at all as the director would only screen the film in Japan if the venue is presented as a carnival freak show!
BUY TICKETS
You can buy advance tickets for £4.50 on this link: http://www.wegottickets.com/event/113971
On the night, tickets will be available for £5 (full price) or £3.50 (concessions).
Event programmed with the support of the ZIPANGU FEST: JAPANESE LONDON FILM FESTIVAL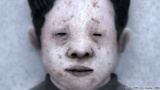 07
7 Apr 2011, 7:30 p.m.
A very rare screening of no less than 13 short animation programmes from the new CALF label, which distributes work from some of the most innovative independent Japanese filmmakers + Jasper Sharp, director of London Japanese Film Festival and specialist of Japanese cinema, will introduce the night!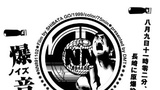 10
10 Apr 2011, 7:30 p.m.
Unforgettable indie classic about a man struggling to overcome the trauma of the A-bomb through sound.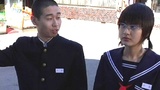 17
17 Apr 2011, 7:30 p.m.
A quirky coming-of-age comedy about first love in junior high school.