Japanese Film Festival - Feature film: Footed Tadpoles + 2 Animation short films
(2009)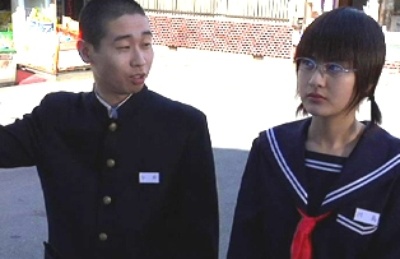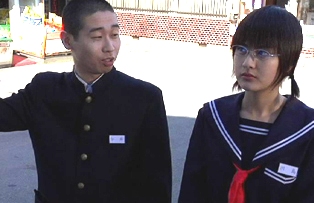 | | |
| --- | --- |
| Director: | Tomoya Maeno |
| Certificate: | Unknown |
| Length: | |
| Format: | Unknown |
| Language: | Japanese w English subtitles |
| Country: | |
ABOUT THE FILM
THE PLOT
A light-hearted coming-of-age comedy in the spirit of the films of Yuya Ishii, with whom director Maeno has served as an assistant director), Footed Tadpoles is a quirky, young and fresh look at love through the eyes of junior high school slacker Toru (played by Maeno himself) as he attempts to win the heart of his life-long crush and top student Nanae. Spending most of his afternoons 'collecting data' using his best friend's foolproof method of telling whether girls are virgins or not, Toru suddenly finds purpose when he catches a pair of tadpoles and begins raising them with Nanae in their classroom. With the help of a very special tutor who teaches him more about the ways of life, love and dancing than school, Toru soon realizes that like his tadpoles, things are bound to change.
Director's Bio
Born in 1986, Tomoya Maeno had his first directorial experience working as assistant director on Yuya Ishii's Rebel, Jiro's Love while studying film at Osaka University of Arts. Maeno also starred in and directed two of his own films while at University, Shocking Pink and Gogo Marko, the latter of which received the Associate Grand Prize at Kyoto International Student Films & Video Festival in 2008.
+ 2 SHORT ANIMATION FILMS
A Song Like a Fish (Dir. Taijin Takeuchi, 5 mins, Animation)
A boy is visited by a strange fish…
Bloody Night (Takeno Nagao, 5 mins, Clay animation)A bloodthirsty creature hunts down an unlucky girl on a dark night…"I WANT YOUR FLESH! Bloody clay animation with spooky SOUND!" - Takena NagaoDirector's profile:Takena Nagao was born in 1986 in Kyoto and is an avid fan of horror films. While studying physics at Kyoto University graduate school, he makes clay animation works. In 2008, Crazy Clay Wrestling was nominated for an award on the Japanese TV show NHK Digital Stadium. Chainsaw Maid, his most famous work, received the Outstanding Performance Award of TBS DigiCon6 in 2008, and was screened at the Annecy International Animation Film Festival in 2009. In 2010, PUSSYCAT was screened at Animafest Zagreb. His works are renowned for humor and art…in addition to violence andgore.
BUY TICKETS
You can buy advance tickets for £4.50 on this link: http://www.wegottickets.com/event/113972
On the night, tickets will be available for £5 (full price) or £3.50 (concessions).
Event programmed with the support of the ZIPANGU FEST: JAPANESE LONDON FILM FESTIVAL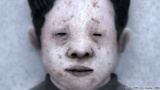 07
7 Apr 2011, 7:30 p.m.
A very rare screening of no less than 13 short animation programmes from the new CALF label, which distributes work from some of the most innovative independent Japanese filmmakers + Jasper Sharp, director of London Japanese Film Festival and specialist of Japanese cinema, will introduce the night!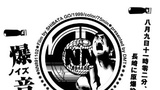 10
10 Apr 2011, 7:30 p.m.
Unforgettable indie classic about a man struggling to overcome the trauma of the A-bomb through sound.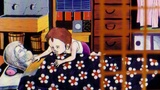 14
14 Apr 2011, 7:30 p.m.
This is a selection of 4 nightmarish short animation films, from underground filmmakers Hiroshi Harada and Naoyuki Niiya. The films sit within a hybridised East-West freakshow tradition, and promise a night you won't soon forget!