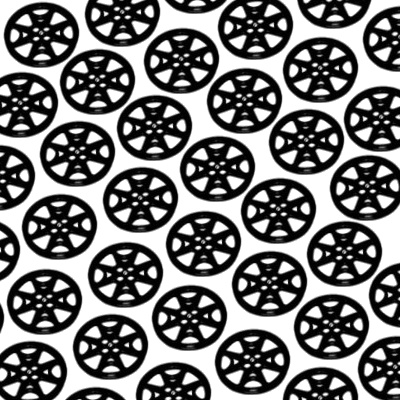 to
The Star and Shadow Cinema is very proud and excited to be having a Werner Herzog Film Season.
We will be showing 4 of his feature films from the 1970's, and two documentaries about him.
For listings and links please see the bottom of the page.
Please find below an attempt at an introduction to Werner Herzog and his work
"Herzog's body of work of forty-five films (eleven features, the rest 'documentaries') is no joke, one of the most important in post-war European cinema and perhaps the key to what is known as the New German Cinema." - Paul Cronin, Herzog on Herzog
Whenever we told people that we had a Werner Herzog season on, if they knew him, their faces would light up with excitement – the same happened to several of the Star and Shadow volunteers, and we are all totally excited about having his films on.
Who is Werner Herzog?
A few difficulties here: a lot of what has been said about him is not true, he doesn't like to speak about himself very much, what he says is often weird, and his films are even more weird.
W. Herzog was born in 1942 in a Bavarian village in Germany. A withdrawn child, he spent much of his childhood reading the literature of Romanticism and of the 19th century. By the time he was 15, he had already hitchhiked to Yugoslavia and Greece.
In 1961 he stole a camera from University, and without ever having studied film-making, he made his first film in 1966, Signs of Life. The film received a prize at one of the most prestigious film festivals: the Silver Bear at the Berlin Film Festival.
Since then he has made more than 45 films (fiction and documentaries), won international critical acclaim as a director, wrote operas and acted in several films.
However, a few facts
Somehow a certain "mythology" of his life has also developed – generally linked to violence and bad treatment of his film crew – and as Paul Cronin put it in his amazing book, Herzog on Herzog,
"Most of what you've heard about Werner Herzog is untrue. More than any other director, living or dead, the number of false rumours and downright lies disseminated about the man and his films is truly astonishing."
Typing Werner Herzog's name into Youtube will present you with a selection of clips from interviews that he gave on American talk shows. These programmes are ultimately frustrating because their main aim is to keep their audience entertained, and Herzog is repeatedly asked about headline-grabbing incidents such as when he ate his shoe as a result of a bet, or when he was shot in the middle of a TV interview.
These things did indeed happen, but when I watch these interviews – I can't help thinking about how bored W. Herzog must be about telling always the same stories about himself, and how stupid he must think his interviewers are, asking the most mundane questions.
Television
Actually, this makes me think of something Herzog said about television, which I think is fabulous:
"The biggest danger, in my opinion, is television because to a certain degree it ruins our vision and makes us very sad and lonesome. Our grandchildren will blame us for not having tossing hand-grenades into TV stations because of commercials.
Television kills our imagination and what we end up with are worn out images because of the inability of too many people to seek out fresh ones."
Werner, thank you.
The Film maker
Apart from that, Werner Herzog is a totally fascinating film maker.
Let's be honest here: a lot of his films are very weird, and there's no point being pretentious, it is not always obvious what these films are about.
Sometimes, when you watch films that have marked the history of cinema, if you don't understand them, you think you might be a bit stupid. And this is reinforced by the fact that if you read analysis of Herzog's work – well, believe me, it is pretty intellectual and contains pretty obscure references to philosophy, Greek Mythology, painting, early film makers, and concepts that are pretty hard to grasp.
Analysis
However, first off, this is what Herzog himself thinks about analysing his films and about understanding them:
"When I sit down to write a script I never attempt to articulate my ideas in abstract terms through the veil of an ideology. My films come to me very much alive, like dreams without logical patterns of academic explanations."
"It is just that I understand the world in my own way and am capable of articulating this understanding into stories and images that seem to be coherent to others. Even after watching my films it bothers some people that they still cannot put their finger on what my ideology might be."
And should a film be dismissed for being obscure and potentially pretentious, or should a film be valued for its originality and innovation?
Tough question. We might argue for the latter though.
What is good about Herzog's films
Well, Werner Herzog's films are weird, no doubt about that. However, they are also, probably, ground-breaking, mesmerising, captivating, refreshing, provoking, different and beautiful.
Werner Herzog makes his films in a totally personal way - he never went to film school, and there is nothing conventional about his work. Isn't this pretty rare and admirable - brave even - in these times of ever growing standardisation?
Here is a man who believes in his ideas and who follows his dreams, however difficult it might be to realise them.
In many interviews, he speaks about the faith that is needed to make films:
Talking about some of his friends failing to make films…:"The failure of the others was very significant: it dawned on me that organisation and commitment were the only things that started and finished films, not money. When it came to Fitzcarraldo years later, it wasn't money that pulled the boat over the mountain, it was faith."
I guess this is what is so exciting about Werner Herzog: believed in his dreams, became a renowned film maker without every going to a film school, and without trying to please the crowds, he has kept going for 40 years.
Advice
Finally, I just wanted to finish on these words of advice from W. Herzog, which I think are pretty damn exciting and which probably show quite well what type of film maker he is:
"Maybe the most important piece of advice I can give to those of you heading into the world of film is that as long as you are able-bodied, as long as you can make money yourself, don't go out looking for office jobs just to pay the rent. I would also be very wary of bottom-rung jobs in film production companies.
Go out to where the real world is, go work as a bouncer in a night-club, a warden in a lunatic asylum or in a slaughterhouse. Real life, this is what's vital. Work on your feet, learn languages, learn a craft or trade that has nothing to do with cinema."
Werner, thank you for that.
If that makes you want to know more about him, here is your chance to see some of his most amazing films, on beautiful and rare 35mm prints.
For more information about the films we are showing, please click on the links below.
Films in the W. Herzog Film Season: